Our shop was built on quality repairs and service. In order to achieve high quality results, many things must exist. To start with, a shop must have the very best staff of Mechanical Technicians, Service Advisors, Parts Venders and Suppliers. They must have the proper tools and equipment, all in good working order, to perform their jobs. Also needed, are more than one source of, up-to date, accurate, repair information. The staff must constantly attend the best training available. The highest quality parts must be used, at all times. The shop needs to be clean, well lighted, and organized.
We have been designated as a certified green shop. HEFR was one of three shops that first participated in a pilot program, between the Arizona Department of Environmental Quality and the Automobile Service Association, for the purpose of certifying Green Shops. The program goal is to encourage and recognize businesses that put out extra effort to prevent pollution and conserve our natural resources.

Quality won't happen without the best shop management computer software, outstanding organization, communication and efficiency in all shop operations. All this is meaningless unless everyone in the shop is dedicated to delivering a quality product and unsurpassable service. The staff must be supported in this mission, from the top of the organization, on down.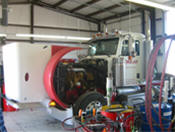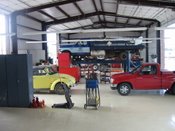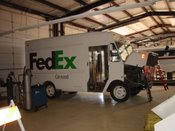 We keep a complete service history on every vehicle we've ever had in our shop. We not only have computer records, we have a paper file on every vehicle.

Our new software system makes maintenance even easier. We've broken down all the required maintenances into their individual component parts. There are several key items to keep track of. Our software produces a list of these items for every vehicle we service, showing the date and miles each job was last done and the date and miles each one is due again. It's all detailed on each repair order. Very few other shops have computer software that will do this.

We'll gladly review your maintenance schedule with you, and let you know what's past due, currently due and, even more important, what's coming due next time. This allows you to budget the time and money for future services. You don't have to know anything about a vehicle, that's our job. All you have to do is show up and we'll help you from there. Scheduled maintenance saves money and protects your investment. It also helps ensure that your car will start at midnight when you need it to. It's a proven fact that well-maintained vehicles require 47% fewer repairs!

We're qualified to perform all the required maintenance services on your vehicle, even if it's brand new and still under warranty. We don't just fix vehicles, we build relationships!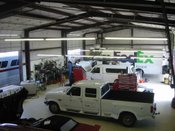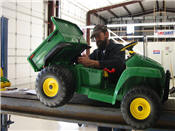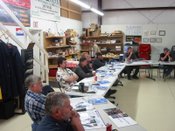 Affiliations


Sponsoring Member
International Automotive Technicians Network


Member
Automotive Service Assoc.